Desktop Software Development
Let us explain desktop software development Services in Ahmedabad. To sum up, desktop software can be considered a local version of a service or web application that gives the interaction option between the application processing and user without directly connecting with the web service. They have gained huge popularity as they provide cross-platform solutions to rather bulky web services along with the added advantage of not impacting the architecture in case of failure. They can run multiple instances at once.
Desktop Software Development Services In Ahmedabad
The combination of this rich technical expertise, years of experience, and an in-depth understanding helps us to span the full cycle of desktop software development services that are needed to solve our customers' most complex problems. With us, you are in the hands of highly trained professionals who will not stop at anything until we have provided you with the best results and services possible.
What Are The Benefits Of Desktop Software Development?
In a world where everything moves towards light and handy, desktop software still makes sense in some situations. This is because they can support advanced features in highly specialized situations. Here is a closer look at what are the benefits of desktop software development. For example, the benefits are as such:
Functionality options
Easier to work with while offline
Privacy
It also provides you with better speed and performance as a result of its independence from the internet. Not only that, they have the scope for multiple features at the same time. In addition, they provide a better use of resources at a lower cost.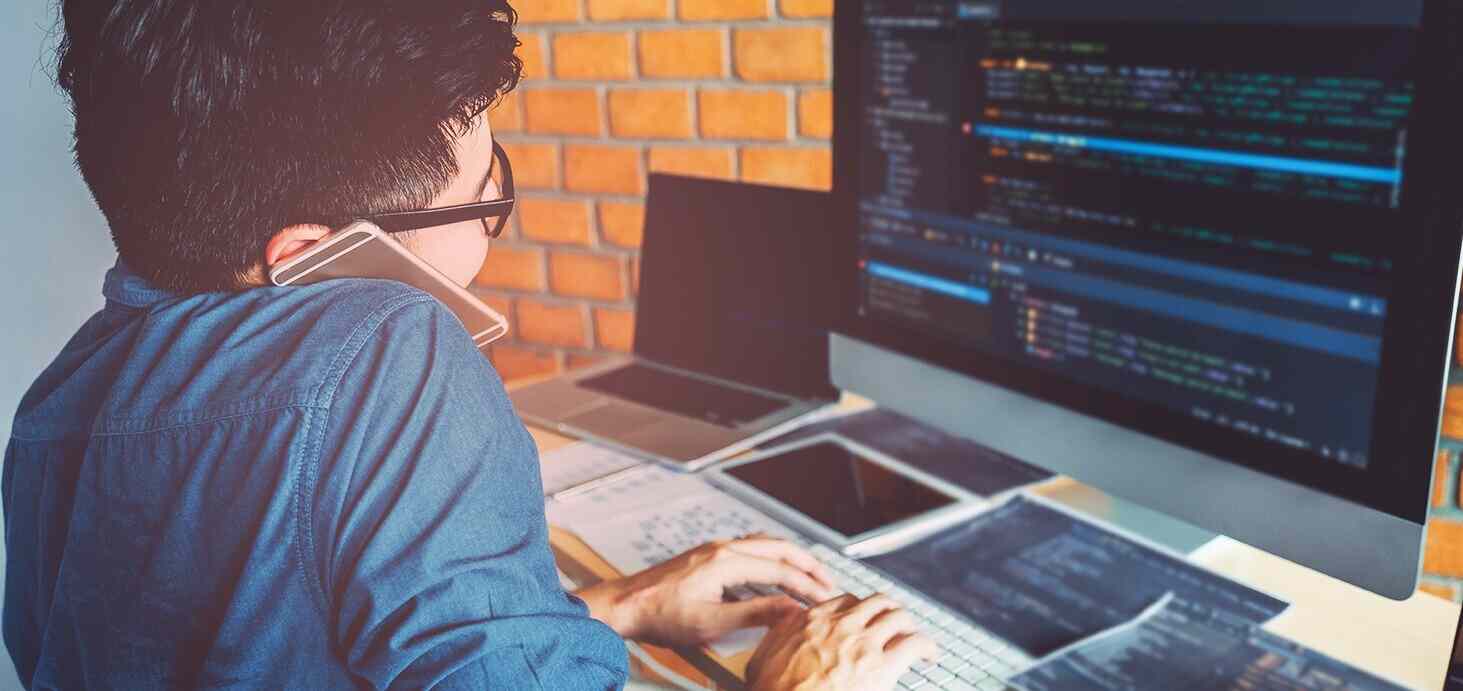 Why Satyamev Infotech Pvt. Ltd.?
Satyamev Infotech Pvt. Ltd. desktop software development services in Ahmedabad team is full of trained developers that can become your ground for building the software which will charm your customers with performance, speed and a user-friendly interface. The software we make can modernize your business and give compelling solutions to make your processes more deft and effective. SIPL keeps up-to-date with the latest technologies to give you the assistance you might need. We test your product's goals and suggest the best solution in terms of performance, extensibility and maintainability.
Why Is Desktop Software Development Important?
To sum up, it is very important for businesses as it helps them stand out from competitors. That is to say, desktop software can improve the client's experiences, bring more feature-rich and new products to market and make setups more safe, productive, and skilful. That is to say, the reasons why is desktop software important are as such:
Helps boost your business
Improves sales and service
Helps with direct communication
Increases customers' engagement
Helps in marketing your business
We ensure you the top quality services that are not only cheap but efficient and reliable as well. We are the best at what we do and to ensure that it stays as such, we keep growing our skill set. Our goal is to provide you with the best services out there.